SATURDAY:
OCTOBER 2, 2021:
GOOD MORNING:
WELCOME:
LADIES AND GENTLEMEN:
OUR DAILY MEDITATION SCRIPTURE: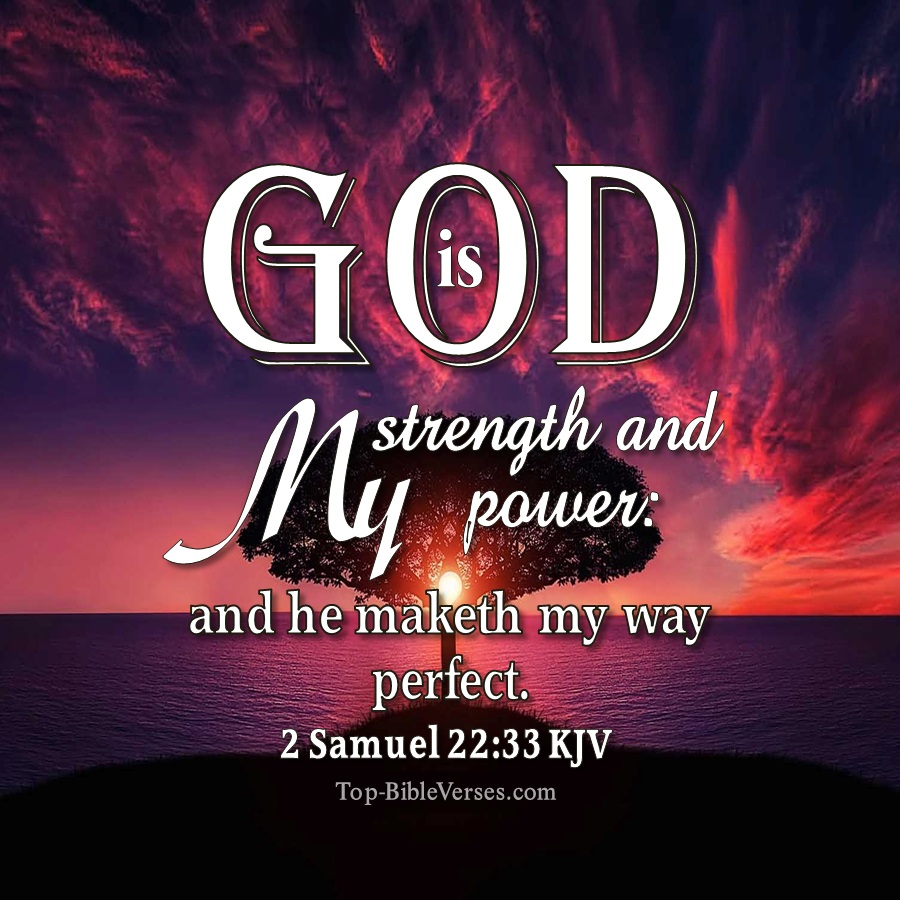 2 SAMUEL 22:33 – GOD IS MY STRENGTH AND POWER: AND HE MAKETH MY WAY PERFECT. REFERENCES: EXODUS 15:2; DEUTERONOMY 18:13; 2 SAMUEL 22:2; JOB 22:3; PSALM 18:32; PSALM 27:1; PSALM 28:7 – 8; PSALM 31:3 – 4; PSALM 46:1; PSALM 101:2; PSALM 101:6; PSALM 119:1; ISAIAH 41:10; ZECHARIAH 10:12; 2 CORINTHIANS 12:9; EPHESIANS 6:10; PHILIPPIANS 4:13; HEBREWS 13:21.
S"GLORY HALLELUJAH, THANK YOU JESU"
"I WORSHIP AND PRAISE EL SHADDAI MY ALMIGHTY GOD FOR HIS GLORIOUS WORD IN JESUS NAME!"
"I THANK AND PRAISE EL SHADDAI FOR BEING MY STRENGHT AND POWER, MY HEALER, MY DELIVERER, MY PROVIDER, MY EVERYTHING!" I WANT GOD TO GET THE GLORY OUT OF MY LIFE THEREFORE I STAND ON THE WORD OF GOD BECAUSE WITH GOD I HAVE ALREADY WON THE BATTLE SO, I CAN YOU TO DO LIKE I DO SINCE WE ALL KNOW EVERYTHING IS WORKING FOR OUR GOOD SO START YOU WON, YOU WON, YOU WON, YOU'VE ALREADY WON AND GET THAT INTO THE DEPTHS OF YOUR SPIRIT AND YOU WILL FEEL BETTER IN JESUS NAME!"
I PRAY THAT I HAVE SAID SOMETHING TO UPLIFT AND ENCOURAGE SOMEONE THIS MORNING IN JESUS NAME! AMEN.
ALWAYS REMEMBER: GOD LOVES YOU AND SO DO I!
HAVE A BLESSED SATURDAY!
MISSIONARY CYNTHIA BENNETT