TUESDAY:
MAY 2, 2023:
GOOD MORNING:
WELCOME:
LADIES AND GENTLEMEN:
OUR DAILY MEDITATION SCRIPTURES: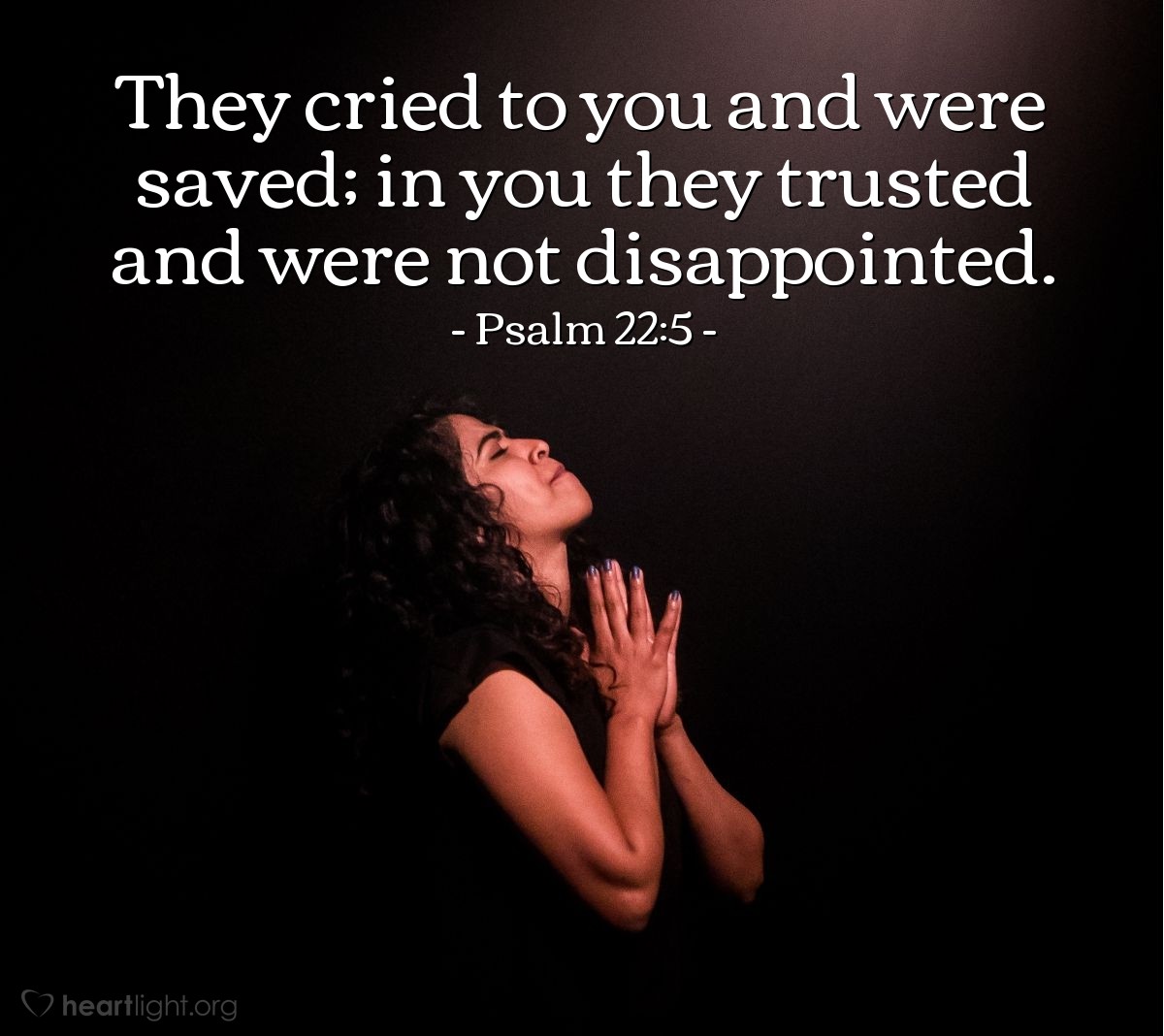 PSALM 22:5 – THEY CRIED UNTO THEE, AND WERE DELIVERED: THEY TRUSTED IN THEE, AND WERE NOT CONFOUNDED.
ROMANS 10:11 – FOR THE SCRIPTURE SAITH, WHOSOEVER BELIEVETH ON HIM SHALL NOT BE PUT TO SHAME.
ISAIAH 49:23 – AND KINGS SHALL BE THY NURSING FATHERS, AND THEIR QUEENS THY MOTHERS: THEY SHALL BOW DOWN TO THEE WITH THEIR FACE TOWARD THE EARTH, AND LICK UP THE DUST OF THY FEET; AND THOU SHALT KNOW THAT I AM THE LORD: FOR THEY SHALL NOT BE ASHAMED THAT WAIT FOR ME.
1 PETER 2:6 – WHEREFORE ALSO IT IS CONTAINED IN THE SCRIPTURE, BEHOLD, I LAY IN SION A CHIEF CORNER STONE, ELECT, PRECIOUS: AND HE THAT BELIEVETH ON HIM SHALL NOT BE CONFOUNDED.
ISAIAH 45:17 – BUT ISRAEL SHALL BE SAVED IN THE LORD WITH AN EVELASTING SALVATION: YE SHALL NOT BE ASHAMED NOR CONFOUNDED WORLD WITHOUT END.
"GLORY HALLELUJAH, THANK YOU JESUS, PRAISE GOD"
"I THANK AND PRAISE EL SHADDAI FOR HIS GLORIOUS WORD IN JESUS NAME!"
"I THANK AND PRAISE EL SHADDAI MY ALMIGHTY GOD FOR WAKING ME UP THIS MORNING IN JESUS NAME!"
"LIFT YOUR HANDS AND USE YOUR VOICE AND TELL THE LORD THANK YOU FOR WAKING YOU UP THIS MORNING!"
"WE MUST STAND FIRM IN THE FAITH!"
I PRAY THAT I HAVE SAID SOMETHING TO UPLIFT AND ENCOURAGE SOMEONE THIS MORNING IN JESUS NAME! AMEN.
ALWAYS REMEMBER: GOD LOVES YOU AND SO DO I!
HAVE A BLESSED TUESDAY IN JESUS NAME!
MISSIONARY CYNTHIA BENNETT