FRIDAY:
FEBRUARY 4, 2022:
GOOD MORNING:
WELCOME:
LADIES AND GENTLEMEN:
OUR DAILY MEDITATION SCRIPTURES: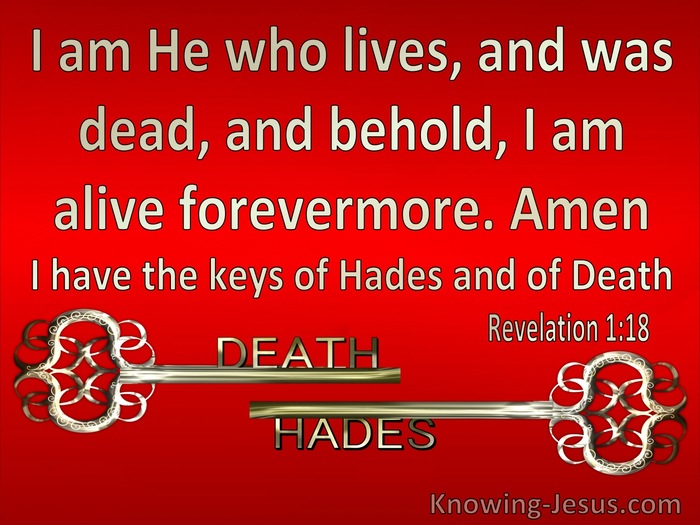 REVELATION 1:18 – I AM HE THAT LIVETH, AND WAS DEAD,; AND, BEHOLD, I AM ALIVE FOR EVERMORE, AMEN; AND HAVE THE KEYS OF HELL AND DEATH.
PSALM 68:20 – HE THAT IS OUR GOD IS THE GOD OF SALVATION; AND UNTO GOD THE LORD BELONG THE ISSUES FROM DEATH.
ROMANS 6:9 – KNOWING THAT CHRIST BEING RAISED FROM THE DEAD DIETH NO MORE; DEATH HATH NO MORE DOMINION OVER HIM.
HEBREWS 7:25 – WHEREFORE HE IS ABLE ALSO TO SAVE THEM TO THE UTTERMOST THAT COME UNTO GOD BY HIM, SEEING HE EVER LIVETH HE TO MAKE INTERCESSION FOR THEM
REVELATION 4:9 – AND WHEN THOSE BEASTS GIVE GLORY AND HOUR AND THANKS TO HIM THAT SAT ON THE THRONE, WHO LIVETH FOR EVER AND EVER.
"GLORY HALLELUJAH, THANK YOU JESUS"
"I GIVE EL SHASSAI MY ALMIGHTY GOD GLORY AND PRAISE FOR HIS GLORIOUS WORD IN JESUS NAME!"
"I CAN ONLY SPEAK FOR MYSELF WHEN I SAY THAT I AM IN A WHEELCHAIR AND HAVE BEEN FOR EIGHT YEARS NOW NEVERTHELESS, I GIVE EL SHADDAI A YET PRAISE I REFUSE TO LET THE ROCKS CRY OUT FOR ME BECAUSE I LOVE GOD WITH ALL MY HEART AND EVERYTHING WITHIN ME. LET ME TELL YOU ALL, WHEN I HAD MY SIXTH STROKE ON AUGUST 4, 2021 OF LAST YEAR BEING PARALYZED ON MY RIGHT ALL THE WAY DOWN AND I COULDN'T DO MUCH OF ANYTHING BUT, GOD BLESSED ME TO LIVE TO TELL YOU ALL PLEASE BE GRATEFUL, THANKFUL EVEN THOUGH YOU MIGHT NOT HAVE WHAT YOU WANT PLEASE BE THANKFUL THAT GOD LET YOU LIVE TO SEE ANOTHER DAY IN JESUS NAME!" AMEN. GLORY, HALLELUJAH, THAK YOU JESUS. PRAISE GOD!
I PRAY THAT I HAVE SAID SOMETHING TO UPLIFT AND ENCOURAGE SOMEONE THIS MORNING IN JESUS NAME! AMEN.
ALWAYS REMEMBER: GOD LOVES YOU AND SO DO i!
HAVE A BLESSED FRIDAY!
MISSIONARY CYNTHIA BENNETT