MONDAY:
JANUARY 31, 2022:
GOOD EVENING:
WELCOME:
LADIES AND GENTLEMEN:
OUR DAILY MEDITATION SCRIPTURES:
PSALM – MY HEART SAYS OF YOU, "SEEK HIS FACE!" YOUR FACE, LORD, I WILL SEEK.
PSALM 42:1 – AS THE DEER PANTS FOR THE WATER BROOKS, SO PANTS MY SOUL FOR YOU, O GOD.
PSALM 42:2 – MY SOUL THIRTS FOR GOD, FOR THER LIVING GOD. WHEN SHALL I COME AND APPPEAR BEFORE GOD?
ISAIAH 55:6 – SEEK THE LORD WHILE YOU CAN FIND HIM. CALL ON HIM NOW WHILE HE IS NEAR.
JAMES 4:8 – DRAW NIGH TO GOD, AND HE WILL DRAW NIGH TO YOU. CLEANSE YOUR HANDS, YE SINNERS; AND PURIFY YOUR HEARTS, YE DOUBLE MINDED
JEREMIAH 29:13 – AND YOU WILL SEEK ME AND FIND ME WHEN YOU SEARCH FOR ME WITH ALL YOUR HEART.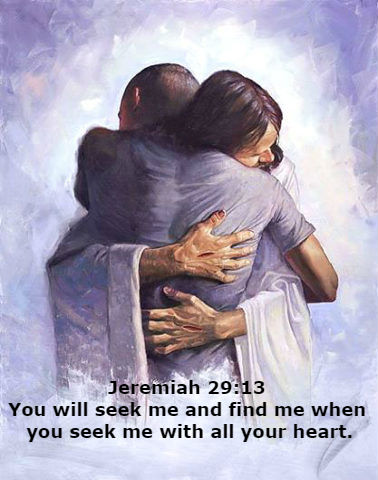 "GLORY HALLELUJAH, THANK YOU JESUS"
"I GIVE EL SHADDAI MY ALMIGHTY GOD HONOUR AND GLORY FOR HIS EXCELLENT WORD IN JESUS NAME!"
"I KNOW GOING THROUGH THESE DIFFERENT TRIALS AND TRIBULATIONS EXPERIENCING GREAT PAIN IN YOUR BODY BUT, WE HAVE TO KEEP THE FAITH, STAND ON GOD WORD IN JESUS NAME!"
"RECENTLY I HAVE BEEN PRAYING ASKING GOD TO TEACH ME WHO I AM, I WANT TO SEE ME THROUGH HIS EYES. SHOW ME WHO I AM IN JESUS NAME! WE MUST NEVER GIVE UP. I HAVE REALLY BEEN GOING THROUGH A LOT BUT, LET ME TELL YOU ALL I GET MY STRENGTH FROM THE WORD OF GOD ESPECIALLY JOB 13:15 SAYS, THOUGH HE SLAY ME, YET WILL I TRUST IN HIM: BUT I WILL MAINTAIN MINE OWN WAYS BEFORE HIM. ROMANS 8:28 SAYS, AND WE KNOW THAT ALL THINGS WORK TOGETH FOR GOOD TO THEM THAT LOVE GOD, TO THEM WHO ARE THE CALLED ACCORDING TO HIS PURPOSE."
I PRAY THAT I HAVE SAID SOMETHING THIS EVENING TO UPLIFT AND ENCOURAGE SOMEONE IN JESUS NAME! AMEN.
ALWAYS REMEMBER: GOD LOVES YOU AND SO DO I!
HAVE A BLESSED MONDAY!
MISSIONARY CYNTHIA BENNETT