FRIDAY:
JANUARY 7,2022:
GOOD MORNING:
WELCOME:
LADIES AND GENTLEMEN:
OUR DAILY MEDITATION SCRIPTURES:
PROVERBS 31:25 – STRENGTH ANDE HONOUR ARE HER CLOTHING; AND SHE SHALL REJOICE IN TIME TO COME.
PROVERBS 31:26 – SHE OPENETH HER MOUTH WITH WISDOM; AND IN HER TONGUE IS THE LAW OF KINDNESS.
PROVERBS 31:27 – SHE LOOKETH WELL TO THE WAYS OF HER HOUSEHOLD, AND EATETH NOT THE BREAD OF IDLENESS.
JOB 40:10 – ADORN YOURSELF WITH MAJESTY AND DIGNITY; CLOTHE YOURSELF WITH GLORY AND SPLENDOR.
ROMANS 13:14 – BUT PUT ON THE LORD JESUS CHRIST, AND MAKE NO PROVISION FOR THE FLESH, TO GRATIFY ITS DESIRES.
MATTHEW 25:20 – AND SO HE THAT HAD RECEIVED FIVE TALENTS CAME AND BROUGHT OTHER FIVE TALENTS, SAYING, LORD, THOU DELIVEREDST UNTO ME FIVE TALENTS: BEHOLD, I HAVE GAINED BESIDE THEM FIVE TALENTS MORE.
MATTHEW 25:21 – HIS LORD SAID UNTO HIM, WELL DONE THOU GOOD AND FAITHFUL SERVANT: THOU HAST BEEN FAITHFUL OVER A FEW THINGS, I WILL MAKE THEE RULER OVER MANY THINGS: ENTER THOU INTO THE JOY OF THY LORD.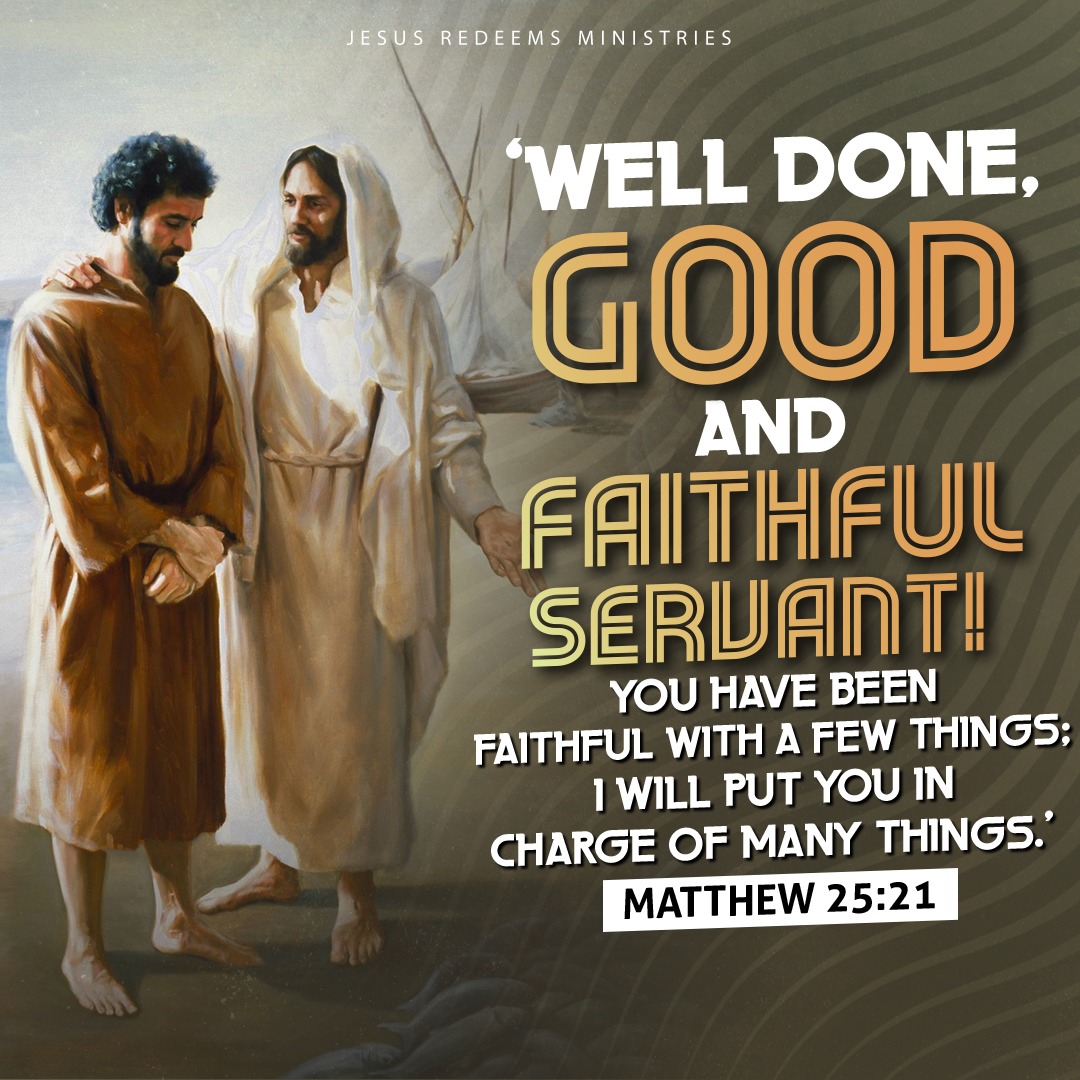 "GLORY HALLELUJAH, THANK YOU JESUS"
"I EXALT AND WORSHIP EL SHADDI MY ALMIGHTY GOD FOR HIS AWESOME WORD IN JESUS NAME!"
"WHATEVER TALENTS GOD GIVES US WE ARE SUPPOSED TO DO SOMETHING WITH THEM AND NOT BE LIKE THE MAN THAT HAD ONE WENT AND DIGGED IN THE EARTH, AND HID HIS LORD'S MONEY. WE MUST CONTINUE TO OBEY AND HONOUR GOD IN JESUS NAME!"
I PRAY THAT I HAVE SAID SOMETHING TO UPLIFT AND ENCOURAGE SOMEONE THIS MORNING IN JESUS NAME! AMEN.
ALWAYS REMEMBER: GOD LOVES YOU AND SO DO!
HAVE A BLESSED FRIDAY!
MISSIONARY CYNTHIA BENNETT