THURSDAY:
JANUARY 6, 2022:
GOOD MORNING:
WELCOME:
LADIES AND GENTLEMEN:
OUR DAILY MEDITATION SCRIPTURES:
2 THESSALONIANS 3:5 – AND THE LORD DIRECT YOUR HEARTS INTO THE LOVE OF GOD, AND INTO THE PATIENT WAITING FOR CHRIST.
PSALM 119:36 – INCLINE MY HEART TO YOUR TESTIMONIES, AND NOT TO SELFISH GAIN!
DEUTERONOMY 30:6 – AND THE LORD YOUR GOD WILL CIRCUMCISE YOUR HEART AND THE HEART OF YOUR OFFSPRING, SO THAT YOU WILL LOVE THE LORD YOUR GOD WITH ALL YOUR HEART AND WITH ALL YOUR SOUL, THAT YOU MAY LIVE.
1 CHRONICLES 29:18 – O LORD, THE GOD OF ABRAHAM, ISAAC, AND ISRAEL, OUR FATHERS, KEEP FOREVER SUCH PURPOSES AND THOUGHTS IN THE HEARTS OF YOUR PEOPLE, AND DIRECT THEIR HEARTS TOWARD YOU.
1 JOHN 4:19 – WE LOVE HIM, BECAUSE HE FIRST LOVED US.
LUKE 12:36 – AND YE YOURSELVES LIKE UNTO MEN THAT WAIT FOR THEIR LORD, WHEN HE WILL RETURN FROM THE WEDDING; THAT WHEN HE COMETH AND KNOCKETH, THEY MAY OPEN UNTO HIM IMMEDIATELY
LUKE 12:37 – BLESSED ARE THOSE SERVANTS, WHOM THE LORD WHEN HE COMETH SHALL FIND WATCHING: VERILY I SAY UNTO YOU, THAT HE SHALL GIRD HIMSELF, AND MAKE THEM TO SIT DOWN TO MEAT, AND WILL COME FORTH AND SERVE THEM.
PSALM 130:5 – I WAIT FOR THE LORD, MY SOUL DOTH WAIT, AND IN WORD DO I HOPE.
PSALM 130:6 – MY SOUL WAITETH FOR THE LORD MORE THAN THEY THAT WATCH FOR THE MORNING: I SAY, MORE THAN THEY THAT WATCH FOR THE MORNING.
2 PETER 3:12 – LOOKING FOR AND HASTING UNTO THE COMING OF THE DAY OF GOD, WHEREIN THE HEAVENS BEING ON FIRE SHALL BE DISSOLVED, AND THE ELEMENTS SHALL MELT WITH FERVENT HEAT?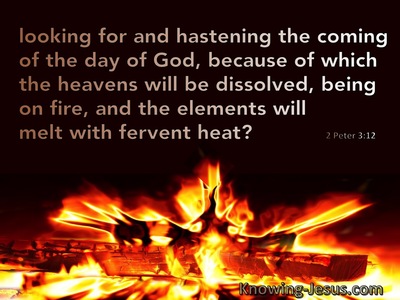 "GLORY HALLELUJAH, THANK YOU JESUS"
"I THANK AND PRAISE EL SHADDAI MY ALMIGHTY GOD FOR HIS AWESOME WORD IN JESUS NAME!"
"WE MUST STAYED FOCUSED ON THE WORD OF GOD. KEEP THE FAITH IN JESUS NAME!"
I PRAY THAT I HAVE SAID SOMETHING TO UPLIFT AND ENCOURAGE SOMEONE THIS MORNING IN JESUS NAME! AMEN.
ALWAYS REMEMBER: GOD LOVES YOU AND SO DO I!
HAVE A BLESSED THURSDAY!
MISSIONARY CYNTHIA BENNETT