FRIDAY:
DECEMBER 3, 2021:
GOOD MORNING:
WELCOME:
LADIES AND GENTLEMEN:
OUR DAILY MEDITATION SCRIPTURES:
ACTS 28:3 – AND WHEN PAUL HAD GATHERED A BUNDLE OF STICKS, AND LAID THEM ON THE FIRE, THERE CAME A VIPER OUT OF THE HEAT, AND FASTENED ON HIS HAND.
ACTS 28:4 – AND WHEN THE BARBARIANS SAW THE VENOMOUS BEAST HANG ON HIS HAND, THEY SAID AMONG THEMSELVES, NO DOUBT THIS MAN IS A MURDERER, WHOM, THOUGH HE HATH ESCAPED THE SEA, YET VENGEANCE SUFFERETH NOT TO LIVE.
ACTS 28:5 – AND HE SHOOK OFF THE BEAST INTO THE FIRE, AND FELT NO HARM.
ACTS 28:6 – HOWBEIT THEY LOOKED WHEN HE SHOULD HAVE SWOLLEN, OR FALLEN DOWN DEAD SUDDENLY: BUT AFTER THEY HAD LOOKED A GREAT WHILE, AND SAW NO HARM COME TO HIM, THEY CHANGED THEIR MINDS, AND SAID THAT HE WAS A GOD.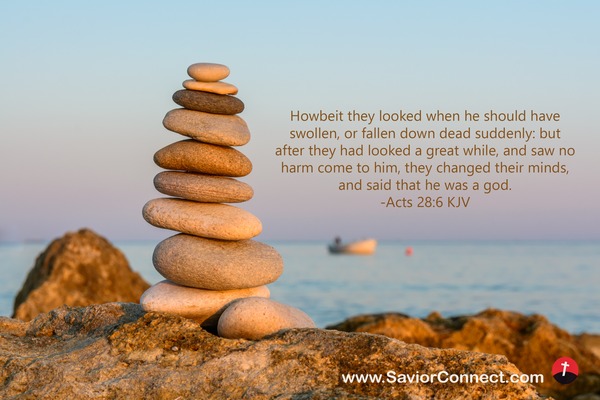 "GLORY HALLELUJAH, THANK YOU JESUS"
"I EXALT AND WORSHIP EL SHADDAI MY ALMIGHTY GOD FOR HIS GLORIOUS WORD IN JESUS NAME!"
"I TELL YOU ALL I CAN'T HELP BUT TO THANK AND PRAISE GOD EVERY CHANCE I GET BECAUSE ABOUT 20 YEARS AGO I WAS BITTEN ON MY LEFT LEG BY A SMALL BROWN RECLUSE SPIDER AND THE DOCTOR SAID IF I HAD NOT CAME TO THE HOSPITAL WHEN I DID I WOULD HAVE DIED AND THEY WANTED TO CUT MY LEG OFF BUT I THANK GOD HE BLESSED ME TO OVERCOME THAT NEVERTHELESS, I SAW ANOTHER BROWN RECLUSE SPIDER."
"I WANT TO LET YOU ALL KNOW THESE ARE VENORMOUS SPIDERS AND YOU CAN KILL YOU IF YOU GET TO THE HOSPITAL IN TIME THATS WHY I THANK AND PRAISE GOD I HAD MY HUSBAND TO KILL IT LAST NIGHT. PRAISE GOD BECAUSE THE FIRST TIME WHEN I HAD GOTTEN BITTEN THE DOCTOR HAD TO TAKE A SCAPEL AND CUT ALL THE POISON OUT MY LEG AND THEY HAD TO CONTINUE TO DO THAT ONCE A WEEK FOR A LONG TIME. THANK GOD I AM STILL HERE ESPECIALLY WITH MY BIRTHDAY COMING UP IN THIS MONTH! GOD HAVE SO VERY GOOD TO ME! I GAVE GOD A YET PRAISE FOR BLESSING MY HUSBAND TO KILL THAT SPIDER! DON'T TALK ABOUT ME BECAUSE I LOVE TO WORSHIP AND PRAISE EL SHADDAI MY ALMIGHTY GOD BECAUSE HE IS THE RESON I BREATHE IN JESUS NAME!"
I PRAY THAT I HAVE SAID SOMETHING TO UPLIFT AND ENCOURAGE SOMEONE THIS MORNING! AMEN.
ALWAYS REMEMBER: GOD LOVES YOU AND SO DO I!
HAVE A BLESSED FRIDAY!
MISSIONARY CYNTHIA BENNETT