FRIDAY:
DECEMBER 3, 2021:
GOOD MORNING:
WELCOME:
LADIES AND GENTLEMEN:
OIR DAILY MEDITATION SCRIPTURES: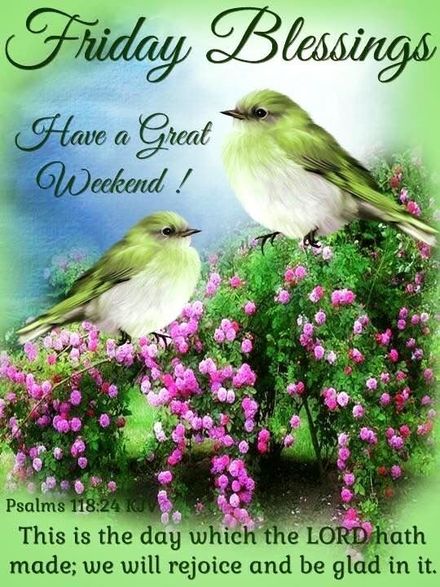 PSALM 118:24 – THIS IS THE DAY WHICH THE LORD HATH MADE; WE WILL REJOICE AND BE GLAD IN IT.
PSALM 84:10 – FOR A DAY IN THY COURTS IS BETTER THAN A THOUSAND. I HAD RAHTER BE A DOORKEEPER IN THE HOUSE OF MY GOD, THAN TO DWEEL IN THE TENTS OF WICKEDNESS.
ISAIAH 58:13 – IF THOU TURN AWAY THY FOOT FROM THE SABBATH, FROM DOING THY PLEASURE ON MY HOLY DAY; AND CALL THE SABBATH A DELIGHT, THE HOLY OF THE LORD, HONOURABLE; AND SHALT HONOUR HIM, NOT DOING THINE OWN WAYS, NOR FINDING THINE OWN PLEASURE, NOR SPEAKING THINE OWN WORDS:
NEHEMIAH 8:10 – THEN HE SAID UNTO THEM, GO YOUR WAY, EAT THE FAT, AND DRINK THE SWEET, AND SEND PORTIONS UNTO THEM FOR WHOM NOTHING IS PREPARED: FOR THIS DAY IS HOLY UNTO OUR LORD: NEITHER BE YE SORRY; FOR THE JOY OF THE LORD IS YOUR STRENGTH.
REVELATION 1:10 – I WAS IN THE SPIRIT ON THE LORD'S DAY, AND HEARD BEHIND ME A GREAT VOICE, AS OF A TRUMPET,
GLORY HALLELUJAH, THANK YOU JESUS"
"I THANK AND PRAISE EL SHADDAI MY ALMIGHTY GOD FOR HIS AWESOME WORD IN JESUS NAME!"
I PRAY THAT I HAVE SAID SOMETHING TO UPLIFT AND ENCOURAGE SOMEONE THIS MORNING IN JESUS NAME! AMEN.
ALWAYS REMEMBER: GOD LOVES YOU AND SO DO I!
HAVE A BLESSED FRIDAY!
MISSIONARY CYNTHIA BENNETT