TUESDAY:
NOVEMBER 23, 2021:
GOOD MORNING:
WELCOME:
LADIES AND GENTLEMEN:
OUR DAILY MEDITATION SCRIPTURES:
PSALM 8:8 – THE LORD IS THE STRENGTH OF HIS PEOPLE; HE IS THE SAVING REFUGE OF HIS ANOINTED.
PSALM 20:6 – NOW I KNOW THAT THE LORD SAVES HIS ANOINTED; HE WILL ANSWER HIM FROM HIS HOLY HEAVEN WITH THE SAVING MIGHT OF HIS RIGHT HAND.
PSALM 140:7 – O LORD, MY LORD, THE STRENGTH OF MY SALVATION, YOU HAVE COVERED MY HEAD IN THE DAY OF BATTLE.
ISAIAH 61:1 – THE SPIRIT OF THE LORD IS UPON ME, BECAUSE THE LORD HAS ANOINTED ME TO BRING GOOD NEWS TO THE POOR; HE HAS SENT ME TO BIND UP THE BROKENHEARTED, TO PROCLAIM LIBERTY TO THE CAPTIVES, AND THE OPENING OF THE PRISON TO THOSE WHO ARE BOUND;
PSALM 2:2 – THE KINGS OF THE EARTH SET THEMSELVES, AND THE RULERS TAKE COUNSEL TOGETHER, AGAINST THE LORD AND AGAINST HIS ANOINTED, SAYING,
1 SAMUEL 16:13 – THEN SAMUEL TOOK THE HORN OF OIL AND ANOINTED HIM IN THE MIDST OF HIS BROTHERS. AND THE SPIRIT OF THE LORD RUSHED UPON DAVID FROM THAT DAY FORWARD. AND SAMUEL ROSE UP AND WENT TO RAMAH.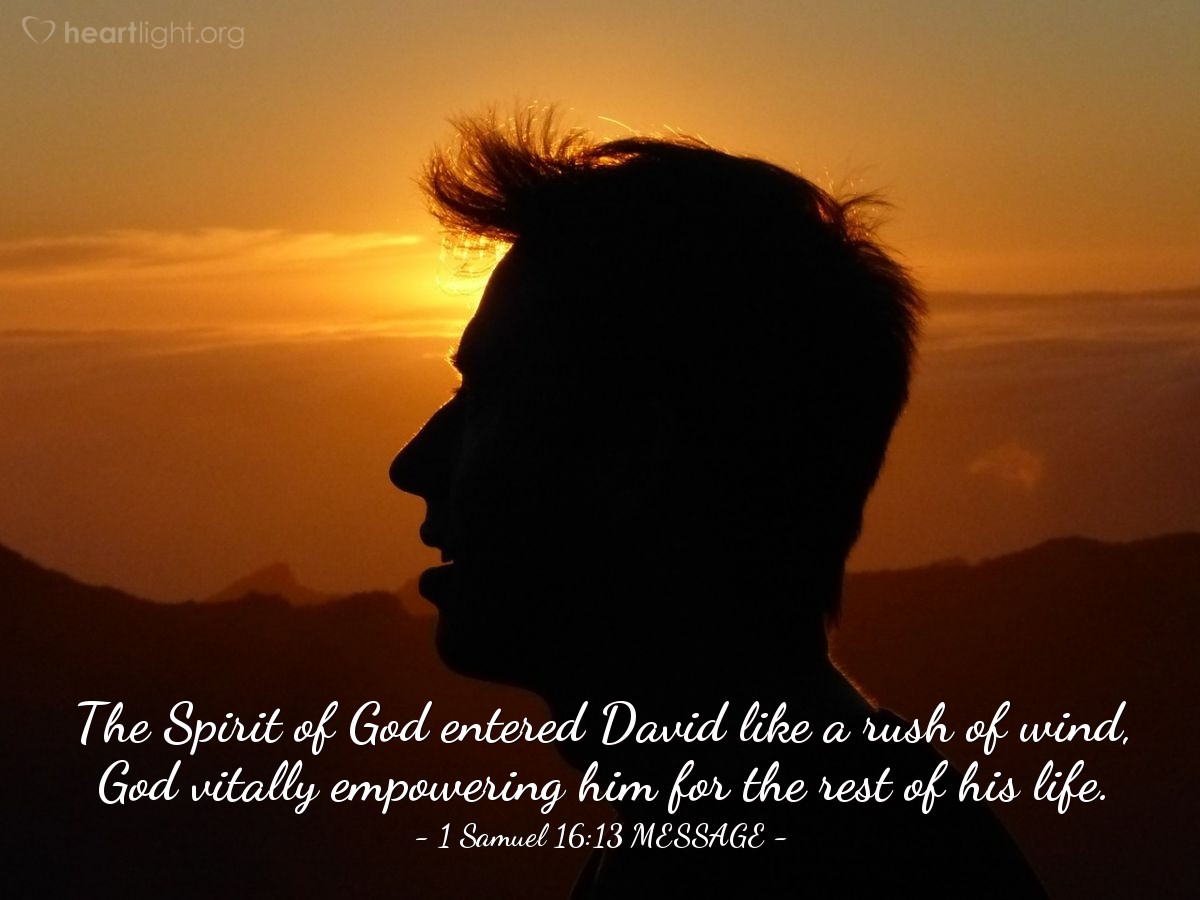 "GLORY HALLELUJAH, THANK YOU JESUS"
"I EXALT AND WORSHIP EL SHADDAI MY ALMIGHTY GOD FOR HIS GLORIOUS WORD IN JESUS NAME!"
"I THANK AND PRAISE EL SHADDAI FOR HIS AWESOME ANOINTING THAT HE HAVE ON MY LIFE IN BEING ABLE TO UPLIFT AND ENCOURAGE PEOPLE BECAUSE I COUNT IT AN HONOR AND BLESSING THAT GOD CHOSE ME IN JESUS NAME!'
I PRAY THAT I HAVE SAID SOMETHING TO UPLIFT AND ENCOURAGE THIS MORNING IN JESUS NAME! AMEN.
ALWAYS REMEMBER: GOD LOVES YOU AND SO DO I!
HAVE A BLESSED TUESDAY!
MISSIONARY CYNTHIA BENNETT