TUESDAY:
NOVEMBER 16, 2021:
GOOD MORNING:
WELCOME:
LADIES AND GENTLEMEN:
OUR DAILY MEDITATION SCRIPTURES:
ISAIAH 40:31 – BUT THEY THAT WAITH UPON THE LORD SHALL RENEW THEIR STRENGTH; THEY SHALL MOUNT UP WITH WINGS AS EAGLES; THEY SHALL RUN, AND NOT BE WEARY; AND THEY SHALL WALK, AND NOT FAINT.
LAMENTATIONS 3:25 – THE LORD IS GOOD UNTO THEM THAT WAIT FOR HIM, TO THE SOUL THAT SEEKETH HIM.
LAMENTATIONS 3:26 – IT IS GOOD THAT A MAN SHOULD BOTH HOPE AND QUIETLY WAIT FOR THE SALVATION OF THE LORD.
HEBREWS 12:1 – WHEREFORE SEEING WE ALSO ARE COMPASSED ABOUT WITH SO GREAT A CLOUD OF WITNESSES, LET US LAY ASIDE EVERY WEIGHT, AND THE SIN WHICH DOTH SO EASILY BESET US, AND LET US RUN WITH PATIENCE THE RACE THAT IS SET BEFORE US,
LUKE 18:1 – AND HE SPAKE A PARABLE UNTO THEM TO THIS END, THAT MEN OUGHT TO PRAY, AND NOT TO FAINT;
ISAIAH 30:18 – AND THEREFORE WILL THE LORD WAIT, THAT HE MAY BE GRACIOUS UNTO YOU, AND THEREFORE WILL HE BE EXALTED, THAT HE MAY HAVE MERCY UPON YOU: FOR THE LORD IS A GOD OF JUDGMENT: BLESSED ARE THEY THAT WAIT ON HIM.
ZECHARIAH 10:12 – AND I WILL STRENGTHEN THEM IN THE LORD, AND THEY SHALL WALK UP AND DOWN IN HIS NAME, SAITH THE LORD.
PSALM 25:21 – LET INTEGRITY AND UPRIGHTNESS PRESERVE ME; FOR I WAIT ON THEE.
1 THESSALONIANS 1:10 – AND TO WAIT FOR HIS SON FROM HEAVEN, WHOM HE RAISED FROM THE DEAD, EVEN JESUS, WHICH DELIVERED US FROM WRATH TO COME.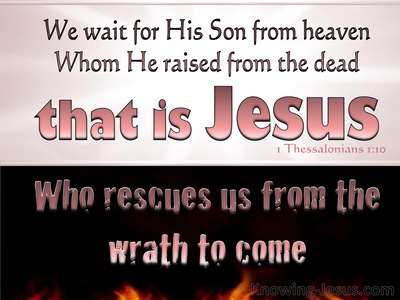 "GLORY HALLELUJAH, THANK YOU JESUS"
"I WORSHIP AND PRAISE EL SHADDAI MY ALMIGHTY GOD FOR HIS GLORIOUS WORD IN JESUS NAME!"
"WE MUST CONTINUE TO MEDITATE ON THE WORD OF GOD DAILY AND WAIT ON GOD NO MATTER WHAT BECAUSE IT IS ONLY GOD THAT STRENGTHENS US IN JESUS NAME! WAIT I SAY ON THE LORD!"
I PRAY THAT I HAVE SAID SOMETHING TO UPLIFT AND ENCOURAGE SOMEONE THIS MORNING IN JESUS NAME!
ALWAYS REMEMBER: GOD LOVES YOU AND SO DO I!
HAVE A BLESSED TUESDAY!
MISSIONARY CYNTHIA BENNETT