TUESDAY:
NOVEMBER 2, 2021:
GOOD MORNING:
WELCOME:
LADIES AND GENTLEMEN:
OUR DAILY DAILY MEDITATION SCRIPTURE:
2 CORINTHIANS 4:18 – WHILE WE LOOK NOT AT THE THINGS WHICH ARE SEEN, BUT AT THE THINGS WHICH ARE NOT SEEN: FOR THE THINGS WHICH ARE SEEN ARE TEMPORAL; BUT THE THINGS WHICH ARE NOT SEEN ARE ETERNAL.
2 CORINTHIANS 5:7 – (FOR WE WALK BY FAITH, NOT BY SIGHT:)
HEBREWS 11:1 – NOW FAITH IS THE SUBSTANCE OF THINGS HOPED FOR, THE EVIDENCE OF THINGS NOT SEEN.
HEBREWS 11:13 – THESE ALL DIED IN FAITH, NOT HAVING RECEIVED THE PROMISES, BUT HAVING SEEN THEM AFAR OFF, AND WERE PERSUADED OF THEM, AND EMBRACED THEM, AND CONFESSED THAT THEY WERE STRANGERS AND PILGRIMS ON THE EARTH.
2 THESSALONIANS 2:16 – NOW OUR LORD JESUS CHRIST HIMSELF, AND GOD, EVEN OUR FATHER, WHICH HATH LOVED US, AND HATH GIVEN US EVERLATING CONSOLATION AND GOOD HOPE THROUGH GRACE,
1 JOHN 2:25 – AND THIS IS THE PROMISE THAT HE HATH PROMISED US, EVEN ETERNAL LIFE.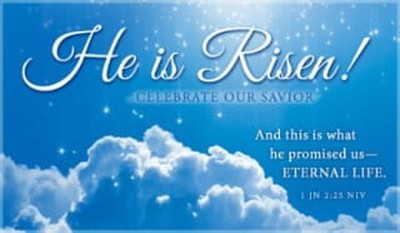 "GLORY HALLELUJAH, THANK YOU JESUS"
"I WORSHIP AND MAGNIFY EL SHADDAI MY ALMIGHTY GOD FOR HIS GLORIOUS WORD IN JESUS NAME!"
"WE ALL MUST CONTINUE TO PRESS TOWARD THE MARK FOR THE PRIZE OF THE HIGH CALLING OF GOD IN CHRIST JESUS!"
I PRAY THAT I HAVE SAID SOMETHING TO UPLIFT AND ENCOURAGE SOMEONE THIS MORNING IN JESUS NAME! AMEN.
ALWAYS REMEMBER: GOD LOVES YOU AND SO DO I!
HAVE A BLESSED TUESDAY IN JESUS NAME!
MISSIONARY CYNTHIA BENNETT