MONDAY:
OCTOBER 25, 2021:
GOOD MORNING:
WELCOME:
LADIES AND GENTLEMEN:
OUR DAILY MEDITATION SCRIPTURE:
PHILIPPIANS 4:13 – I CAN DO ALL THINGS THROUGH CHRIST WHICH STRENGTHENETH ME.
"GLORY HALLELUJAH, THANK YOU JESUS"
"I THANK AND PRAISE EL SHADDAI MY ALMIGHTY GOD FOR HIS STRENGTH IN JESUS NAME!"
"I EXALT AND WORSHIP EL SHADDAI FOR BLESSING ME TO TAKE CARE OF MY HOUSHOLD. PRAISE GOD GOD BLESSED ME TO COOK SPAGHETTI AND MEATBALLS, CHOCOLATE FUDGE CHUNK BROWNIES WITH CREAM CHEESE STRAWBERRY!"
"ALL YOU HAVE TO DO IS ASK GOD TO GIVE YOU MORE STRENGTH IF YOU NEED IT SO JUST LOOK IN THE WORD OF GOD AND MEDITATE ON THE STRENGHT SCRIPTURES LIKE: DEUTERONOMY 31:6 – BE STRONG AND OF A GOOD COURAGE, FEAR NOT, NOR BE AFRAID OF THEM: FOR THE LORD THY GOD, HE IT IS THAT DOTH GO WITH THEE; HE WILL NOT FAIL THEE, NOR FORSAKE THEE.
1 CORINTHIANS 16:13 – WATCH YE, STAND FAST IN THE FAITH, QUIT YOU LIKE MEN, BE STRONG.
MATTHEW 6:33 – BUT SEEK YE FIRST THE KINGDOM OF GOD, AND HIS RIGHTEOUSNESS; AND ALL THESE THINGS SHALL BE ADDED UNTO YOU YOU.
EXODUS 15:2 – THE LORD IS MY STRENGTH AND SONG, AND HE IS BECOME MY SALVATION: HE IS MY GOD, AND I WILL PREPARE HIM AN HABITATION; MY FATHER'S GOD, AND I WILL EXALT HIM.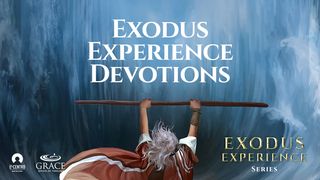 "GLORY HALLELUJAH, THANK YOU JESUS"
"I WORSHIP AND PRAISE EL MY ALMIGHTY GOD BECAUSE HE IS SO VERY AWESOME! HALLELUJAH! THANK YOU JESUS!
I PRAY THAT I HAVE SAID SOMETHING TO UPLIFT AND ENCOURAGE SOMEONE THIS MORNING IN JESUS NAME! AMEN.
ALWAYS REMEMBER: GOD LOVES YOU AND SO DO I!

HAVE A BLESSED MONDAY!
MISSIONARY CYNTHIA BENNETT