THURSDAY:
OCTOBER 14, 2021:
GOOD MORNING:
WELCOME:
LADIES AND GENTLEMEN:
OUR DAAILY MEDITATION SCRIPTURES:
COLOSSIANS 315 – AND LET THE PEACE OF GOD RULE IN YOUR HEARTS, TO THE WHICH ALSO YE ARE CALLED IN ONE BODY; AND BE YE THANKFUL. REFERENCE: ROMANS 14:17.
ROMANS 6:13 – NEITHER YIELD YE YOUR MEMBERS AS INSTRUMENTS OF UNRIGHTEOUSNESS UNTO SIN: BUT YIELD YOURSELVES UNTO GOD, AS THOSE THAT ARE ALIVE FROM THE DEAD, AND YOUR MEMBERS AS INSTRUMENTS OF RIGHTEOUSNESS UNTO GOD.
EXODUS 15:2 – THE LORD IS MY STRENGTH AND SONG, AND HE IS BECOME MY SALVATION: HE IS MY GOD, AND I WILL PREPARE HIM AN HABITATION; MY FATHER'S GOD, AND I WILL EXALT HIM. REFERENCES: GENESIS 28:21; DEUTERONOMY 10:21.
2 SAMUEL 22:47 – THE LORD LIVETH; AND BLESSED BE MY ROCK; AND EXALTED BE THE GOD OF THE ROCK OF MY SALVATION. REFERENCE: PSALM 89:26.
1 CORINTHIANS 9:27 – BUT I KEEP UNDER MY BODY, AND BRING IT INTO SUBJECTION: LEST THAT BY ANY MEANS, WHEN I HAVE PREACHED TO OTHERS, I MYSELF SHOULD BE A CASTAWAY.
1 THESSALONIANS 5:2 – FOR YOURSELVES KNOW PERFECTLY THAT THE DAY OF THE LORD SO COMETH AS A THIEF IN THE NIGHT.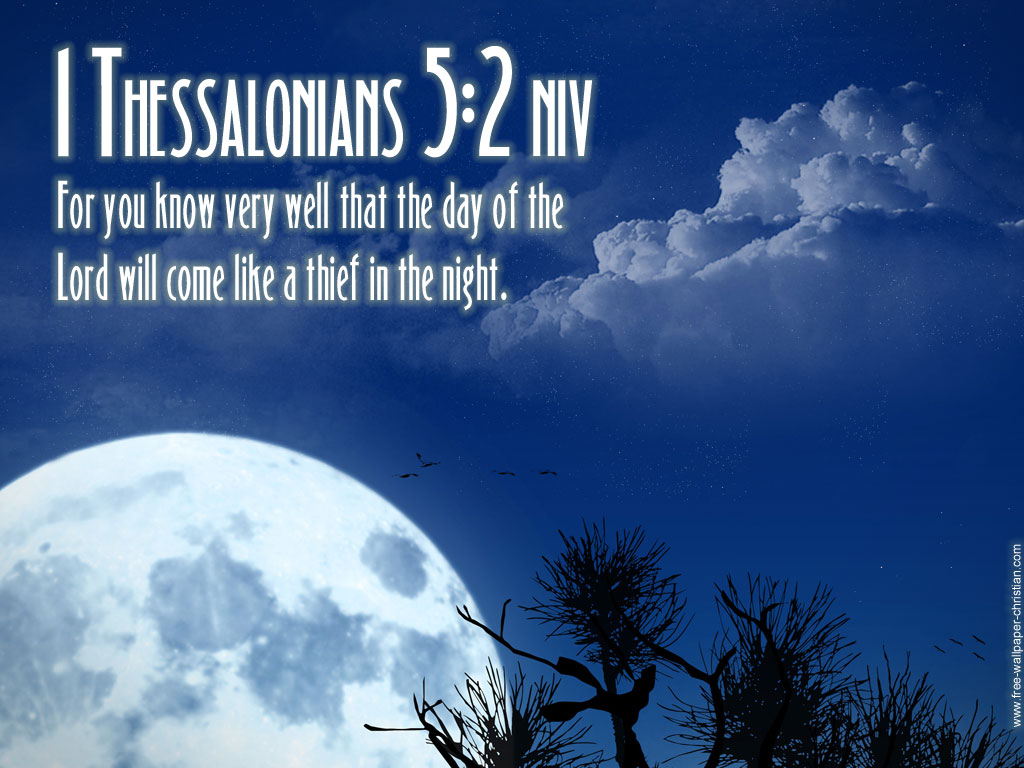 "GLORY HALLELUJAH, THANK YOU JESUS"
"I THANK AND PRAISE EL SHADDAI MY ALMIGHTY GOD FOR HIS AWESOME WORD!"
"WE MUST CONTINUE TO STUDY, MEDITATE ON THE WORD OF GOD AND BUILD UP OUR FAITH IN GOD!"
I PRAY THAT I HAVE SAID SOMETHING TO UPLIFT AND ENCOURAGE SOMEONE THIS MORNING IN JESUS NAME!
ALWAYS REMEMBER: GOD LOVES YOU AND SO DO I!
HAVE A BLESSED THURSDAY!
MISSIONARY CYNTHIA BENNETT