MONDAY:
OCTOBER 11, 2021:
GOOD MORNING:
WELCOME:
LADIES AND GENTLEMEN:
OUR DAILY MEDITATION SCRIPTURES:
JAMES 5:13 – IS ANY AMONG YOU AFFLICTED? LET HIM PRAY. IS ANY MERRY? LET HIM SING PSALMS. REFERENCE: EPHESIANS 519.
ROMANS 15:9 – AND THAT THE GENTILES MIGHT GLORIFY GOD FOR HIS MERCY; AS IT IS WRITTEN, FOR THIS CAUSE I WILL CONFESS TO THEE AMONG THE GENTILES, AND SING UNTO THY NAME. REFERENCE: PSALM 18:49.
HEBREWS 12:2 – LOOKING UNTO JESUS THE AUTHOR AND FINISHER OF OUR FAITH; WHO FOR THE JOY THAT WAS SET BEFORE ENDURED THE CROSS, DESPISING THE SHAME, AND IS SET DOWN AT THE RIGHT HAND OF THE THRONE OF GOD. REFERNCE: PSALM 110:1.
PSALM 9:2 – I WILL BE GLAD AND REJOICE IN THE THEE: I WILL SING PRAISE TO THY NAME, O THOU MOST HIGH. REFERENCE: PSALM 5:11.
PSALM 149:3 – LET THEM PRAISE HIS NAME IN THE DANCE: LET THEM SING PRAISES UNTO HIM WITH THE TIMBREL AND HARP. REFERENCE: PSALM 81:2.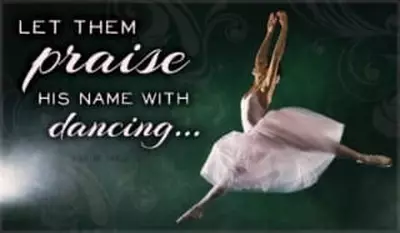 "GLORY HALLELUJAH, THANK YOU JESUS"
"I WORSHIP AND PRAISE EL SHADDAI MY ALMIGHTY GOD FOR HIS GLORIOUS WORD IN JESUS NAME!"
GLORY TO EL SHADDAI! I MISS BEING ABLE TO DANCE IN THE SPIRIT GIVING GOD PRAISE NEVERTHELESS, EVEN IN THIS WHEELCHAIR I STILL SING, LIFT UP MY HANDS, PRAY AND GIVE GOD THE GLORY. I SERVE A MIGHTY AWESOME GOD WHEREAS I CAN BE SINGING A SONG UNTO HIM AND ALL OF A SUDDEN I START CRYING AND I DON'T BE SAD OR ANYTHING I JUST POUR OUT MY HEART TO ELOHIM AND HE HEARS ME AND ACCEPTS MY WORSHIP AND PRAISE! YOU JUST HAVE TO GET INTO HIS PRESENCE!"
"LET ME TELL YOU ALL SOMETHING IF THERE IS NOTHING WRONG WITH YOUR LEGS YOU SHOULD BE LEAPING, WORSHIPPING AND PRAISING GOD BY DANCING IN THE SPIRIT WHEN YOU THINK OF GODS GOODNESS!"
I PRAY THAT I HAVE SAID SOMETHING TO UPLIFT AND ENCOURAGE SOMEONE THIS MORNING IN JESUS NAME! AMEN.
ALWAYS REMEMBER: GOD LOVES YOU AND SO DO I!
HAVE A BLESSED MONDAY!
MISSIONARY CYNTHIA BENNETT