WEDNESDAY:
MAY 12, 2021:
GOOD MORNING:
WELCOME:
LADIES AND GENTLEMEN:
OUR DAILY MEDITATION SCRIPTURES:
1 CORINTHIANS 13:7 – BEARETH ALL THINGS, BELIVETH ALL THINGS, HOPETH ALL THINGS, ENDURETH ALL THINGS. REFERENCES: ROMANS 15:1; GALATIANS 6:2.
1 CORINTHIANS 15:58 – THEREFORE, MY BELOVED BRETHREN, BE YE STEDFAST, UNMOVEABLE, ALWAYS ABOUNDING IN THE WORK OF THE LORD, FORASMUCH AS YE KNOW THAT YOUR LABOUR IS NOT IN VAIN IN THE LORD. REFERENCE: (1 CORINTHIANS 3:8).
1 CORINTHIANS 16:13 – WATCH YE, STAND FAST IN THE FAITH, QUIT YOU LIKE MEN, BE STRONG. REFERENCE: 1 CORINTHIANS 2:15.
1 CORINTHIANS 9:24 – KNOW YE NOT THAT THEY WHICH RUN IN A RACE RUN ALL, BUT ONE RECEIVETH THE PRIZE? SO RUN, THAT YE MAY OBTAIN. REFERENCES: 2 TIMOTHY 4:7; HEBREWS 12:1; GALATIANS 2:2.
JOHN 2:19 – JESUS ANSWERED AND SAID UNTO THEM, DESTROY THIS TEMPLE, AND IN THREE DAYS I WILL RAISE IT UP.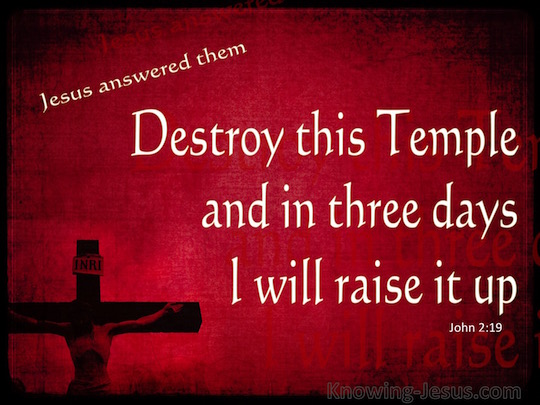 "GLORY HALLELUJAH, THANK YOU JESUS"
"I THANK AND PRAISE EL SHADDAI MY ALMIGHTY GOD FOR HIS AWESOME WORD!"
I PRAY THAT I HAVE SAID SOMETHING TO UPLIFT AND ENCOURAGE SOMEONE THIS MORNING IN JESUS NAME! AMEN.
ALWAYS REMEMBER: GOD LOVES YOU AND SO DO I!
HAVE A BLESSED DAY!
MISSIONARY CYNTHIA BENNETT