SUNDAY:
MAY 9, 2021:
GOOD MORNING:
WELCOME:
LADIES AND GENTLEMEN:
OUR DAILY MEDITATION SCRIPTURES:
DANIEL 10:19 – AND SAID, O MAN GREATLY BELOVED, FEAR NOT: PEACE BE UNTO THEE, BE STRONG, YEA, BE STRONG. AND WHEN HE HAD SPOKEN UNTO ME, I WAS STRENGTHENED, AND SAID, LET MY LORD SPEAK; FOR THOU HAST STRENGTHENED ME. REFERENCES: DANIEL 10:11; JUDGES 6:23.
PROVERBS 3:17 – HER WAYS ARE THE WAYS OF PLEASANTNESS, AND ALL HER PATHS ARE PEACE. REFERENCE: (MATTHEW 11:29).
PROVERBS 3:18 – SHE IS A TREE OF LIFE TO THEM THAT LAY HOLD UPON HER: AND HAPPY IS EVERY ONE THAT RETAINETH HER. REFERENCE: GENESIS 2:9.
ISAIAH 52:7 – HOW BEAUTIFUL UPON THE MOUNTAINS ARE THE FEET OF HIM THAT BRINGETH GOOD TIDINGS, THAT PUBLISHETH SALVATION; THAT SAITH UNTO ZION, THY GOD REIGNETH! REFERENCES: ISAIAH 40:9; ISIAH 61:1; EPHESIANS 6:15.
ISAIAH 53:5 – BUT HE WAS WOUNDED FOR OUR TRANSGRESSIONS, HE WAS BRUISED FOR OUR INIQUITIES: THE CHASTISEMENT OF OUR PEACE WAS UPON HIM; AND WITH HIS STRIPES WE ARE HEALED. REFERENCES: ISIAH 53:10; (1 PETER 2:24).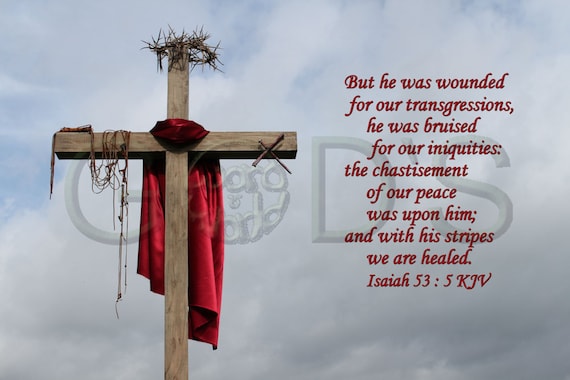 "GLORY HALLELUJAH, THANK YOU JESUS"
"I THANK AND PRAISE EL SHADDAI FOR HIS EXCELLENT WORD IN JESUS NAME!"
"I THANK AND PRAISE GOD FOR MY HEALING BECAUSE I KNOW BY JESUS STRIPES I AM HEALED IN JEJUS NAME! WE ALL MUST CONTINUE TO STAND ON THE WORD OF GOD NO MATTER WHAT WE ARE GOING THROUGH AND KNOW THAT GOD IS TAKING CARE OF US AT ALL TIMES IN JESUS NAME BECAUSE HE LOVES US!"
I PRAY THAT I HAVE SAID SOMETHING TO UPLIFT AND ENCOURAGE SOMEONE THIS MORNING IN JESUS NAME! AMEN.
ALWAYS REMEMBER: GOD LOVES YOU AND SO DO I!
HAVE A BLESSED DAY!
MISSIONARY CYNTHIA BENNETT