THURSDAY:
MAY 27, 2021:
GOOD MORNING:
WELCOME:
LADIES AND GENTLEMEN:
OUR DAILY MEDITAION SCRIPTURES: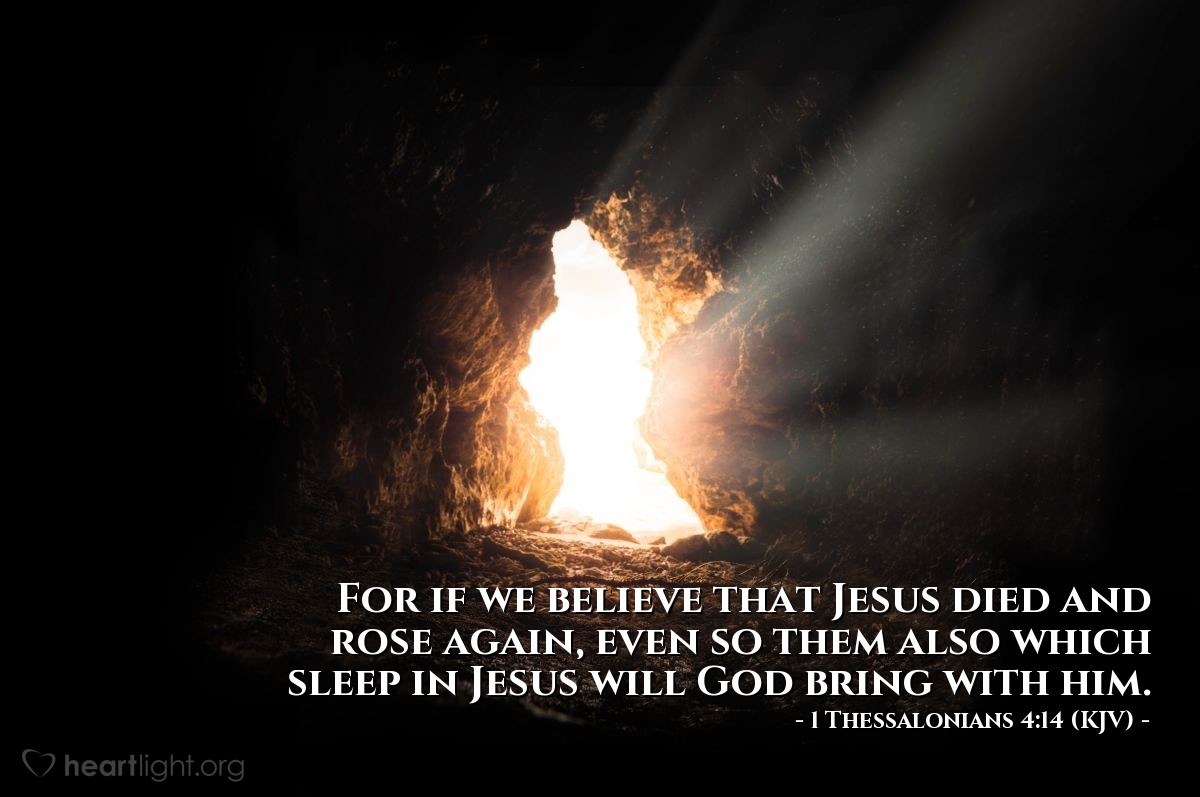 1 THESSALONIANS 4:14 – FOR IF WE BELIEVE THAT JESUS DIED AND ROSE AGAIN, EVEN SO THEM ALSO WHICH SLEEP IN JESUS WILL GOD BRING WITH HIM. REFERENCES: 1 CORINTHIANS 15:13; REVELATION 1:18; MATTHEW 24:31; 2 CORINTHIANS 4:13 – 14; REVELATION 14:13.
JOHN 15:12 – THIS IS MY COMMANDMENT, THAT YE LOVE ONE ANOTHER, AS I HAVE LOVED YOU. REFERENCES: JOHN 13:34; ROMANS 12:9.
JOHN 15:13 – GREATER LOVE HATH NO MAN THAN THIS, THAT A MAN LAY DOWN HIS LIFE FOR HIS FRIENDS. REFERENCES: 1 JOHN 3:16; JOHN 10:11.
PSALM 72:14 – HE SHALL REDEEM THEIR SOUL FROM DECEIT AND VIOLENCE: AND PRECIOUS SHALL THEIR BLOOD BE IN HIS SIGHT. REFERENCES: 1 SAMUEL 26:21; PSALM 116:15; REVELATION 19:2.
"GLORY HALLELUJAH, THANK YOU JESUS"
"I GIVE EL SHADDAI MY ALMIGHTY GOD GLORY AND HONOR FOR OUR ARMED FORCES SOLDIERS IN JESUS NAME!"
I PRAY THAT I HAVE SAID SOMETHING TO UPLIFT AND ENCOURAGE SOMEONE THIS MORNING IN JESUS NAME! AMEN.
ALWAYS REMEMBER: GOD LOVES YOU AND SO DO I!
HAVE A BLESSED THURSDAY!
MISSIONARY CYNTHIA BENNETT