SATURDAY:
APRIL 24, 2021:
GOOD MORNING:
WELCOME:
LADIES AND GENTLEMEN:
OUR DAILY MEDITATION SCRIPTURES: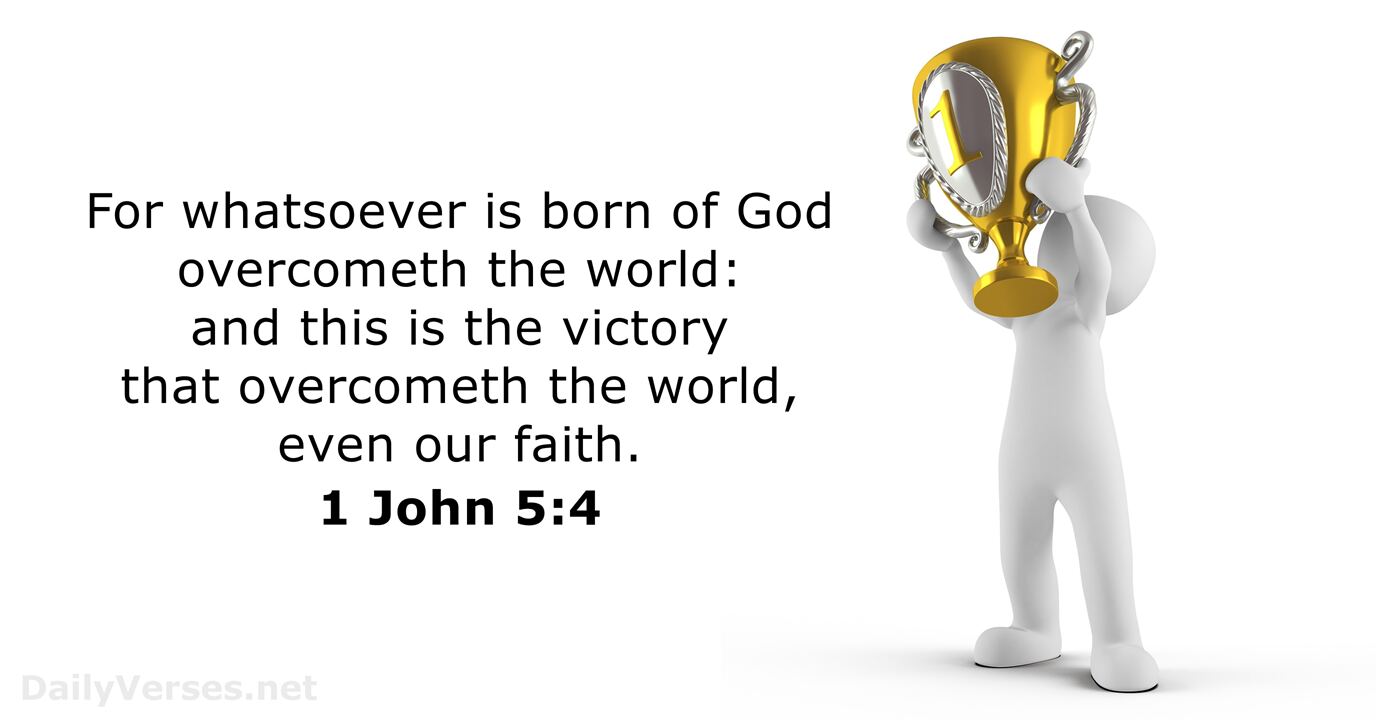 1 JOHN 5:4 – FOR WHATSOEVER IS BORN OF GOD OVERCOMETH THE WORLD: AND THIS IS THE VICTORY THAT OVERCOMETH THE WORLD, EVEN OUR FAITH. REFERENCE: JOHN 16:33.
1 PETER 3:15 – BUT SANCTIFY THE LORD GOD IN YOUR HEARTS: AND BE READY ALWAYS TO GIVE AN ANSWER TO EVERY MAN THAT ASKETH YOU A REASON OF THE HOPE THAT IS IN YOU WITH MEEKNESS AND FEAR: REFERENCES: PSALM 119:46; (TITUS 3:7).
1 TIMOTHY 6:12 – FIGHT THE GOOD FIGHT OF FAITH, LAY HOLD ON ETERNAL LIFE, WHEREUNTO THOU ART ALSO CALLED, AND HAST PROFESSED A GOOD PROFESSION BEFORE MANY WITNESSES.
2 CORINTHIANS 5:7 (FOR WE WALK BY FAITH, NOT BY SIGHT:) REFERENCES: ROMANS 8:24; HEBREWS 11:1.
2 TIMOTHY 4:7 – I HAVE FOUGHT A GOOD FIGHT, I HAVE FINISHED MY COURSE, I HAVE KEPT THE FAITH: REFERENCES: PHILIPPIANS 3:13, 14; 1 CORINTHIANS 9:24; 1 TIMOTHY 6:12.
"GLORY HALLELUJAH, THANK YOU JESUS"
"WE ALL HAVE TO KEEP THE FAITH SO THAT WE WILL SEE JESUS!"
I PRAY THAT I HAVE SAID SOMETHING TO UPLIFT AND ENCOURAGE SOMEONE THIS MORNING IN JESUS NAME! AMEN.
ALWAYS REMEMBER: GOD LOVES YOU AND SO DO I!
HAVE A BLESSED SATURDAY!
MISSIONARY CYNTHIA BENNETT