SUNDAY:
APRIL 11, 2021:
GOOD MORNING:
WELCOME:
LADIES AND GENTLEMEN:
OUR DAILY MEDITATION SCRIPTURES: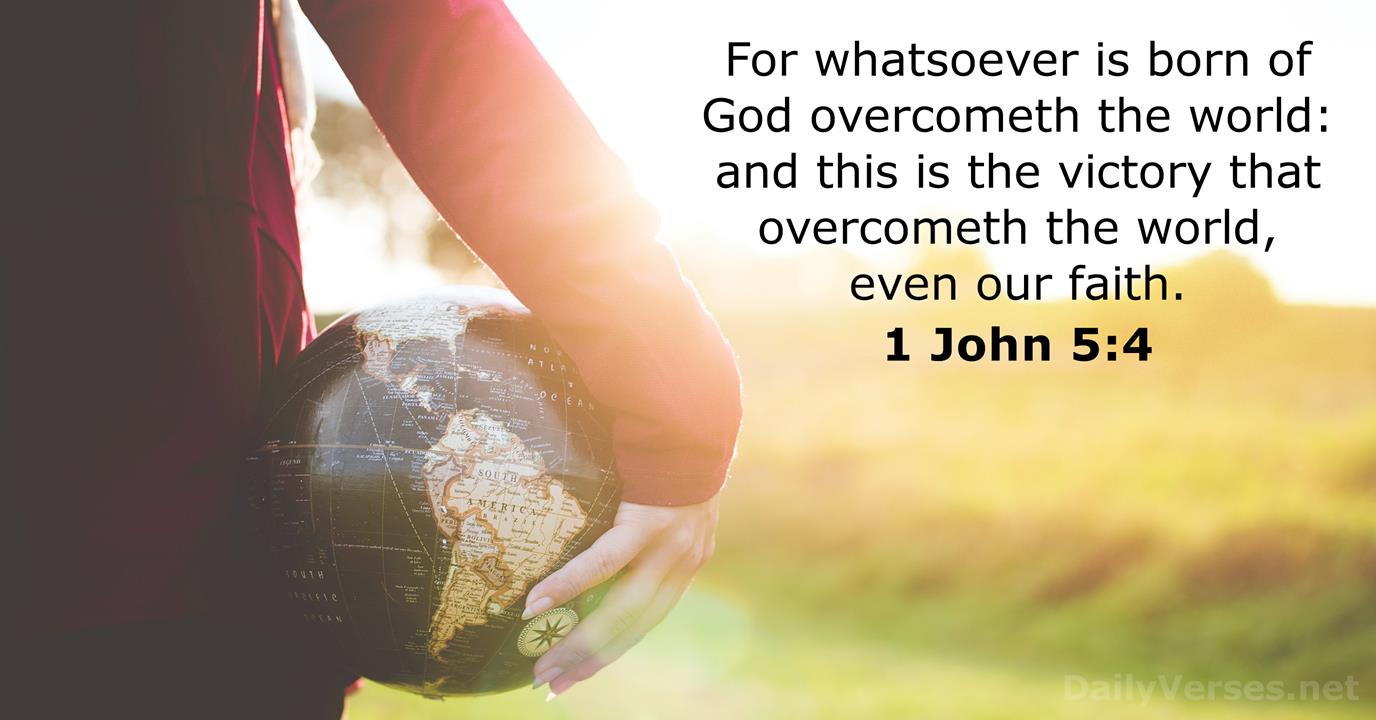 1 JOHN 5:4 – FOR WHATSOEVER IS BORN OF GOD OVERCOMETH THE WORLD: AND THIS IS THE VICTORY THAT OVERCOMETGH THE WORLD, EVEN OUR FAITH. REFERENCE: JOHN 16:33.
1 PETER 3:15 – BUT SANCTIFY THE LORD GOD IN YOUR HEARTS: AND BE READY ALWAYS TO GIVE AN ANSWER TO EVERY MAN THAT ASKETH YOU A REASON OF THE HOPE THAT IS IN YOU WITH MEEKNESS AND FEAR: REFERENCES: PSALM 119:46; (TITUS 3:7).
1 TIMOTHY 6:12 – FIGHT THE GOOD FIGHT OF FAITH, LAY HOLD ON ETERNAL LIFE, WHEREUNTO THOU ART ALSO CALLED, AND HAST PROFESSED A GOOD PROFESSION BEFORE MANY WITNESSES.
2 CORINTHIANS 5:7 (FOR WE WALK BY FAITH, NOT BY SIGHT:) REFERENCES: ROMANS 8:24; HEBREWS 11:1.
2 TIMOTHY 4:7 – I HAVE FOUGHT A GOOD FIGHT, I HAVE FINISHED MY COURSE, I HAVE KEPT THE FAITH: REFERENCES: PHILIPPIANS 3:13, 14; 1 CORINTHIANS 9:24; 1 TIMOTHY 6:12.
"HALLELUJAH, HALLELUJAH, THANK YOU JESUS, GLORY TO EL SHADDAI MY ALMIGHTY GOD!"
"WE ALL MUST CONTINUE TO STAY IN THE WORD OF GOD, MEDITATE DAY AND NIGHT, KEEP THE FAITH IN JESUS NAME!"
I PRAY THAT I HAVE SAID SOMETHING TO UPLIFT AND ENCOURAGE SOMEONE THIS MORNING IN JESUS NAME! AMEN.
ALWAYS REMEMBER: GOD LOVES YOU AND SO DO I!
HAVE A BLESSED SUNDAY!
MISSIONARY CYNTHIA BENNETT