SUNDAY:
APRIL 11, 2021:
GOOD MORNING:
WELCOME:
LADIES AND GENTLEMEN:
OUR DAILY MEDITATION SCRIPTURES: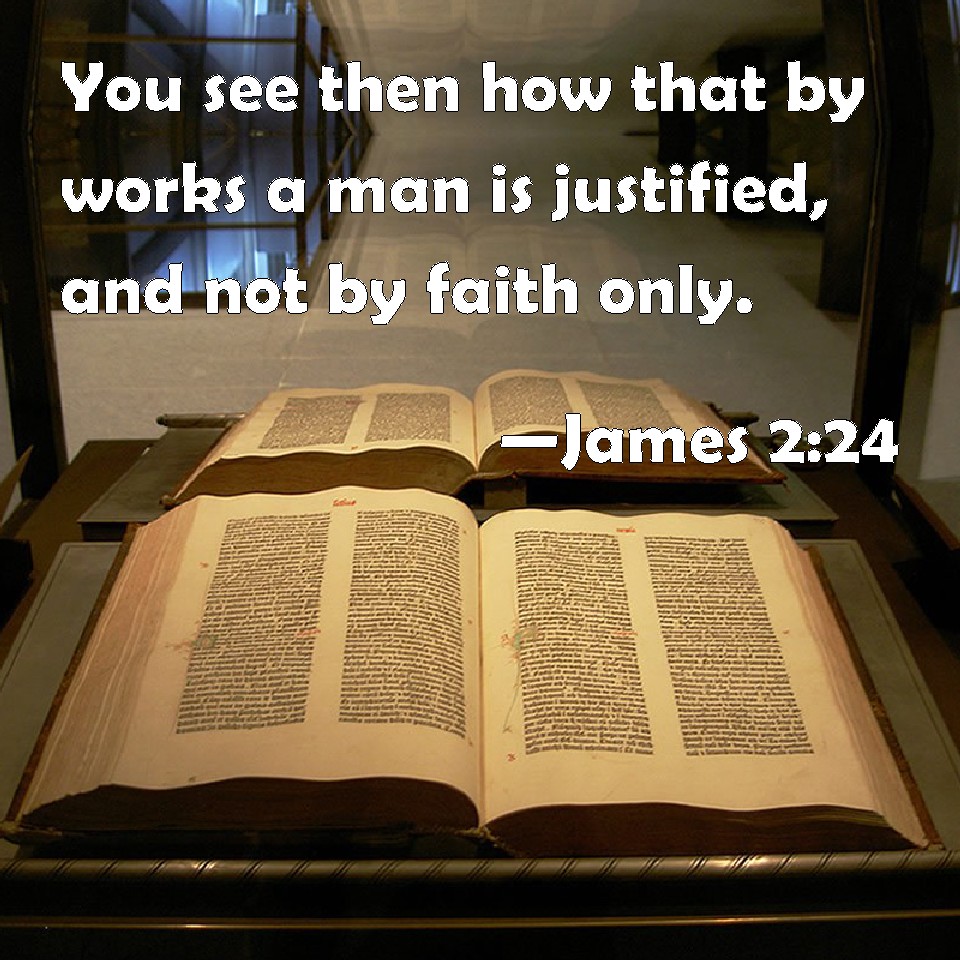 JAMES 2:24 – YE SEE THEN HOW THAT BY WORKS A MAN IS JUSTIFIED, AND NOT BY FAITH ONLY.
JOHN 1:1 – IN THE BEGINNING WAS THE WORD, AND THE WORD WAS WITH GOD, AND THE WORD WAS GOD.. REFERENCES: 1 JOHN 1:1; JOHN 1:14; (JOHN 17:5, 24); PROVERBS 8:22.
JOHN 3:16 – FOR GOD SO LOVED THE WORLD, THAT HE GAVE HIS ONLY BEGOTTEN SON, THAT WHOSOEVER BELIEVETH IN HIM SHOULD NOT PERISH, BUT HAVE EVERLASTING LIFE. REFERENCES: ROMANS 5:8; 1 JOHN 4:9; (ISAIAH 9:6).
JOHN 3:36 – HE THAT BELIEVETH ON THE SON HATH EVERLASTING LIFE: AND HE THAT BELIEVETH NOT THE SON SHALL NOT SEE LIFE; BUT THE WRATH OF GOD ABIDETH ON HIM. REFERENCES: JOHN 6:47; ROMANS 1:17; 1 JOHN 5:10.
JOHN 6:35 – AND JESUS SAID UNTO THEM, I AM THE BREAD OF LIFE: HE THAT COMETH TO ME SHALL NEVER HUNGER; AND HE THAT BELIEVETH ON ME SHALL NEVER THIRST. REFERENCES: JOHN 6:48, 58; JOHN 4:14; JOHN 7:37 – 38.
hALLELUJAH, THANK YOU JESUS, PRAISE GOD!"
"I GLORIFY GOD FOR HIS AWESOME WORD!"
"LET ME TELL YOU ALL WE HAVE TO BE HONEST WITH PEOPLE UP FRONT AND LET THEM KNOW GOD DON'T SUGAR COAT NOTHING WHAT HE SAY IN HIS WORD IT STILL STANDS TRUE TODAY BECAUSE SOME PEOPLE THINK THAT THEY CAN THIS OR THAT AND THEY WILL GET INTO TO HEAVEN BUT, I DON'T SUGAR COAT NOTHING I LET THEM KNOW THERE IS NO IN BETWEEN (HEAVEN OR HELL); THE JUST SHALL LIVE BY FAITH BECAUSE FAITH WITHOUT WORKS IS DEAD AND I SAID THAT TO LET YOU ALL KNOW WHEN YOU ARE WALKING BY FAITH YOU HAVE TO CONTINUE TO STAY FOCUSED KEEP YOUR EYES ON GOD AND MEDITATE ON THE WORD OF GOD, FAST AND PRAY AND GOD WILL BRING IT TO PASS WHATEVER YOU ARE BELIEVING HIM FOR BECAUSE I AM A WITNESS HE DOES IT FOR ME! HALLELUJAH, THANK YOU JESUS, GLORY TO GOD!"
I PRAY THAT I HAVE SAID SOMETHING TO UPLIFT AND ENCOURAGE SOMEONE THIS MORNING IN JESUS NAME! AMEN.
ALWAYS REMEMBER: GOD LOVES YOU AND SO DO I!
HAVE A BLESSED SUNDAY!
MISSIONARY CYNTHIA BENNETT