SUNDAY:
APRIL 11, 2021:
GOOD MORNING:
WELCOME:
LADIES AND GENTLEMEN:
OUR DAILY MEDITATION SCRIPTURES:
MARK 11:22 – AND JESUS ANSWERING SAITH UNTO THEM, HAVE FAITH IN GOD.
MARK 11:24 – THEREFORE I SAY UNTO YOU, WHAT THINGS SOEVER YE DESIRE, WHEN YE PRAY, BELIEVE THAT YE RECEIVE THEM, AND YE SHALL HAVE THEM. REFERENCES: MATTHEW 7:7; (JOHN 14:13); JOHN 15:7; JAMES 1:5, 6).
MARK 16:16 – HE THAT BELIEVETH AND IS BAPTIZED SHALL BE SAVED; BUT HE THAT BELIEVETH NOT SHALL BE DAMNED.
MARK 9:23 – JESUS SAID UNTO HIM, IF THOU CANST BELIEVE, ALL THINGS ARE POSSIBLE TO HIM THAT BELIEVETH. REFERENCES: LUKE 17:5; MARK 11:23.
MATHEW 15:28 – THEN JESUS ANSWERED AND SAID UNTO HER, O WOMAN, GREAT IS THY FAITH: BE IT UNTO THEE EVEN AS THOU WILT. AND HER DAUGHTER WAS MADE WHOLE FROM THAT VERY HOUR.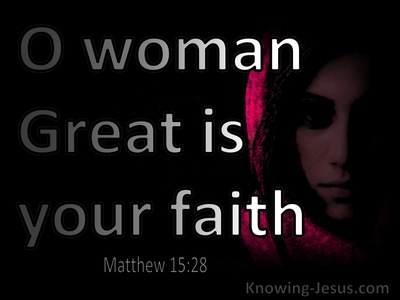 "GLORY HALLELUJAH, THANK YOU JESUS, GLORY TO GOD!"
"I THANK AND PRAISE EL SHADDAI MY ALMIGHTY GOD FOR HIS GLORIOUS WORD!"
"I LOVE GOD AND HIS WORD WITH ALL MY HEART! WE MUST CONTINUE TO STUDY, MEDITATE ON THE WORD OF GOD BECAUSE THE MORE WE MEDITATE AND STUDY THE WORD OF GOD IT HELPS INCREASE OUR FAITH AND STRENGTHENS US AS WELL!"
I PRAY THAT I HAVE SAID SOMETHING TO UPLIFT AND ENCOURAGE SOMEONE THIS MORNING IN JESUS NAME! AMEN.
ALWAYS REMEMBER: GOD LOVES YOU AND SO DO I!
HAVE A WONDERFUL SUNDAY!
MISSIONARY CYNTHIA BENNETT